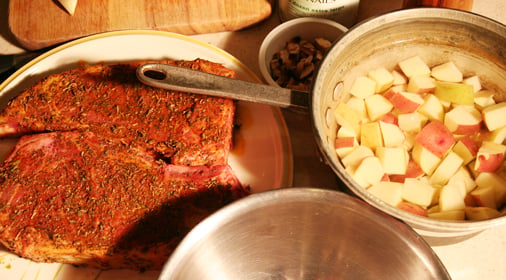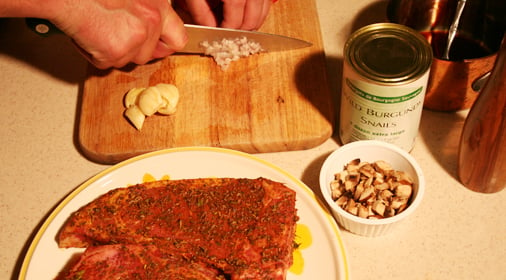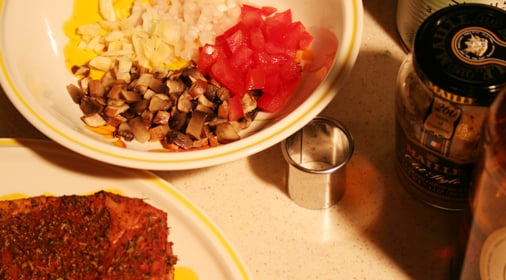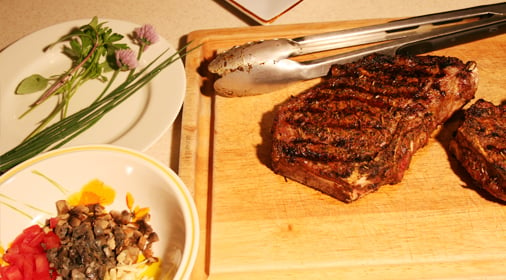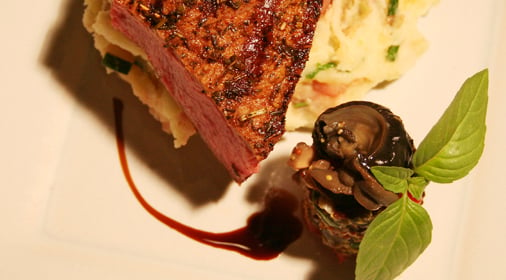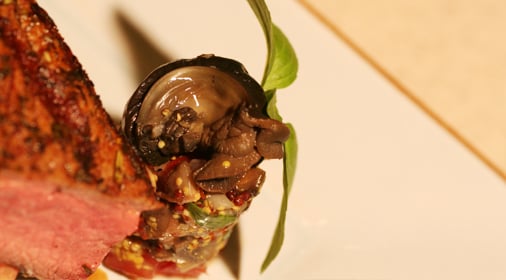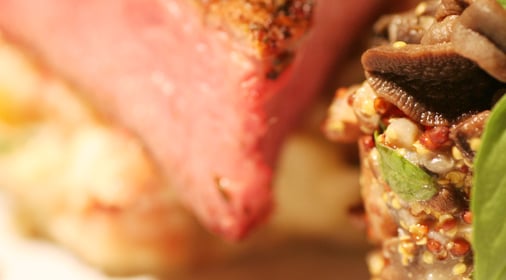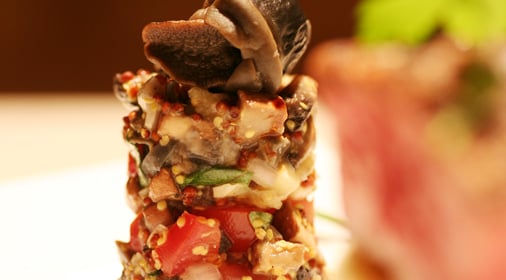 Provençale cooking always evokes images of summer - tomatoes, summer squash, garlic, and fresh herbs. Classically, a tian is a shallow-baked mélange of these icons of summer, served warm aside all manner of protein. Here, as fine escargot encourage creativity, our spin is a delightful warm salad.
Yield: Makes 4 Side Dishes
Cook Time: 45 Minutes
Directions
Stir ingredients together. Cover, and chill for up to four hours. Allow to come back up to room temperature. Add 1 tablespoon Thai basil, snipped or torn roughly. Serve room-temperature-warm or very gently warmed: over fish, beside steaks, under lamb, or as a salad all it's own (perhaps over baby spinach). Garnish with whole snail and Thai basil sploosh.
Ingredients
12 extra large Wild Burgundy Snails, (four left whole) roughly diced
2 medium red tomatoes, flesh only, medium diced
4 ounces crimini mushrooms, medium diced and sautéed
1 medium shallot, finely chopped
2 small cloves garlic, finely sliced
1 teaspoon Sherry vinegar
1 teaspoon fine olive oil
1 tablespoon whole grain mustard (or 2 tablespoons mashed ripe avocado, plus a squeeze of fresh lemon juice)
salt, white pepper (Sarawak), Thai basil (below)