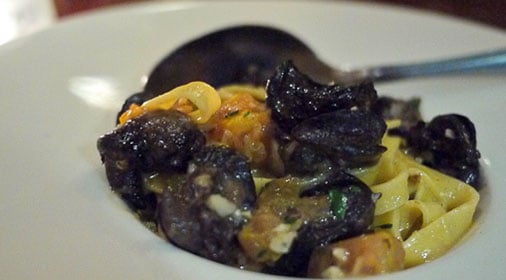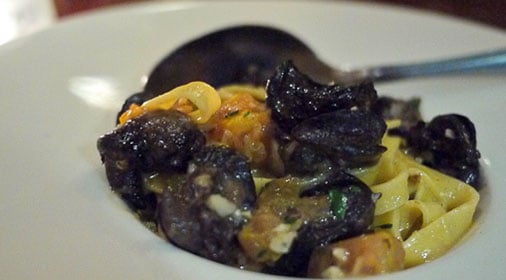 A quick study in the versatility of fine escargots, this dish allows the snails to steal the spotlight. Tossed with your favorites vegetables, olive oil, and herbs, the addition of coarse bread crumbs to coat the pasta offers a delightful contrast of textures.
Yield: Serves 4
Cook Time: 45 Minutes
Directions
Cook pasta until just tender; into colander, rinse with cold water; continue to drain, then toss with some olive oil and set aside. Melt 1 tbsp. butter in sauté pan over medium-low heat with 1 tbsp. olive oil; add garlic and pine nuts (add mushrooms at this time, if desired) and cook until garlic is translucent. Add remaining butter and oil, and increase to medium heat; add pasta, and toss with breadcrumbs, cooking until lightly browned; add snails and vegetables and cook until warmed through. Season to taste, add herbs, toss.
Ingredients
24 Wild Burgundy Snails
4-6 large garlic cloves, finely chopped
Fettuccini pasta, cooked al dente
Fresh seasonal vegetables, cut into appropriate sizes, and cooked al dente
Spring: asparagus, morel mushrooms, baby squash, fennel.
Winter: parsnip, celery root, turnips, squash, cepe mushrooms.
1 tsp. chopped chives
2 tsp. freshly chopped fresh basil
Pinch of fresh thyme
1/3 cup bread crumbs (coarse, Japanese Panko, if available)
3 tbsp. butter
Olive oil